Why do you need an anti-fingerprint browser?
"Let me tell you what kind of man you are. Don't ask me how I know. I know you, though I don't know who you are."
Many of us feel this way when using a browser. Browsers know so much about your tastes and choices that they can make you feel like your privacy is being violated all the time. In fact, that's what browser fingerprints do.
With big data, tech companies create a general picture of you and push information to your liking. For example, if you browse a product on a website and learn about it, you don't place an order or even log in. When you visited other websites on the same computer a few days later, you will find many ads for similar products.
Browser fingerprints could be even more dangerous for you in business! If you have multiple accounts on a sales platform, and you use those accounts to increase sales and exposure, then even if you clear cookies, local caches, restart routers, and even use VPNs when switching accounts, you think you've been careful. But administrators can still know from browser fingerprints that the same person is operating multiple accounts behind the scenes, leading to penalties or even suspensions.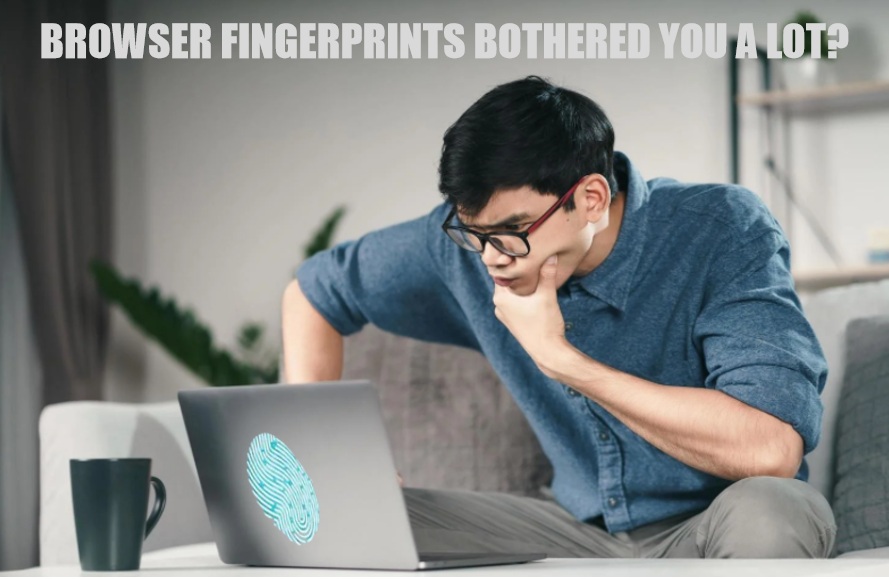 Whether you use a browser for your daily needs or to run your own business, I'm sure browser fingerprints have bothered you a lot.
So congratulations! Now you've found an article that can help you solve your browser fingerprint problem! In this article, we'll take you closer to browser fingerprints and recommend you an anti-fingerprint browser which is the best alternative to Gologin!
What is an anti-fingerprint browser?
Browser fingerprints are a way of tracking Web browsers through the configuration and settings information that is visible to a Web site. Browser fingerprints, like fingerprints on our hands, are recognizable. Browser fingerprints identify browsers.
Fingerprints on the human hand are unique because each fingerprint has a unique pattern. The pattern of each person's fingerprint creates its own unique characteristics. The same goes for browser fingerprints, which contain highly identifiable information from the browser. This unique information could be UA, time zone, geographic location, or the language you speak. Using browser information to compute a result that can be considered as the browser's fingerprint.
Since fingerprint tracking exists in browsers, anti-fingerprint tracking is born. Anti-fingerprinting is basically destroying the browser's fingerprint image. The anti-fingerprint browser is dedicated to this activity, providing users with a separate browsing platform, allowing each user on the platform to generate a different fingerprint.
The anti-fingerprint browser provides a real, reliable navigation platform that allows users to continue using plug-ins and cookies without forming a real fingerprint.
how does the anti-fingerprint browser break down fingerprint tracking?
In fact, anti-browser fingerprint tracking only needs to break the above three features of fingerprint tracking:
Deterministic: However, there's currently no way to get two browsing platforms to create exactly the same fingerprint.
Accessibility: You can use various browser settings or plug-ins in your browser to slow down tracks, but in this way, you may not be able to use cookies and JavaScript and affect your experience.
Stability: Researcher Pierre Laprix, from INRIA Rennes University in France, came up with a solution that allows users to build a dynamic browsing platform that creates a different fingerprint each time they visit the web – which is what most anti-fingerprint browsers currently do.
The focus of this approach is on a prototype system called Blink. It uses virtualization and modular architectures to automatically combine and reconfigure different levels of software components, randomly generate browsing environments, and generate random fingerprints for each browsing session to blur the fingerprints of the actual device.
Have you been touched by the above introduction and want to choose the best anti-finger browser for yourself?
Many users choose to use Gologin. Gologin allows users to create as many profiles as they want, allowing you to tweak browser parameters while storing data in the cloud. Gologin hides the data to protect it. Gologin has also created its own private browser, Orbita, to allow you to browse anonymously. Orbita makes it impossible for sites to track your identity.
But now users have more options, and searches for "Gologin's Alternative" are on the rise. Among the answers given by the Internet, MultiLogin and Kameleo are starting to make their way. Here's a quick comparison of the two anti-fingerprint browsers.
Some Gologin alternatives
MultiLogin VS Kameleo
1) MultiLogin
MultiLogin is one of the most popular anti-fingerprint browsers on the market. In addition to controlling the browser fingerprint, which is the basic function of every fingerprint browser, it has an additional function. For example, to manage multiple browser files, it is easy to manage each virtual browser through the UI, without having to start up a virtual machine or VPS.
MultiLogin allows you to collaborate as a team and build business workloads. You can assign permissions to employees or keep accounts up to date through data synchronization. Multilogin's virtual browser configuration can be shared with other users, enabling collaboration between different teams.
Developing network automation is key to Multilogin. The automation of the browser includes automatic account registration, automatic posting, advertising management, and other functions.
In terms of price, Multilogin has two solutions. The first is a teamwork solution, which costs €99, €199, €399. The main difference between these prices is whether the API is used for automation. But don't worry, either of the above schemes can save the browser profile, which you can share with other teams. The second is Multilogin's automation plan, which costs €200 a month for automation S and provides technical support.
However, users often ask online questions about Multilogin being stuck or unable to open the browser, which may indicate that the stability of this anti-fingerprint browser may fluctuate.
2) Kameleo
Kameleo also changes your IP address and browser fingerprint to make you invisible on the Internet. Kameleo has developed mobile applications that allow you to configure files on both Android and iOS. Like Multilogin, it provides an API.
Multilogin is more team-oriented. Because of synchronization, information is stored in the server cloud. But many people prefer to keep their information locally for privacy reasons, and Kameleo is a good choice. Because all of Kameleo's configuration is stored on the local computer, except for verification at login.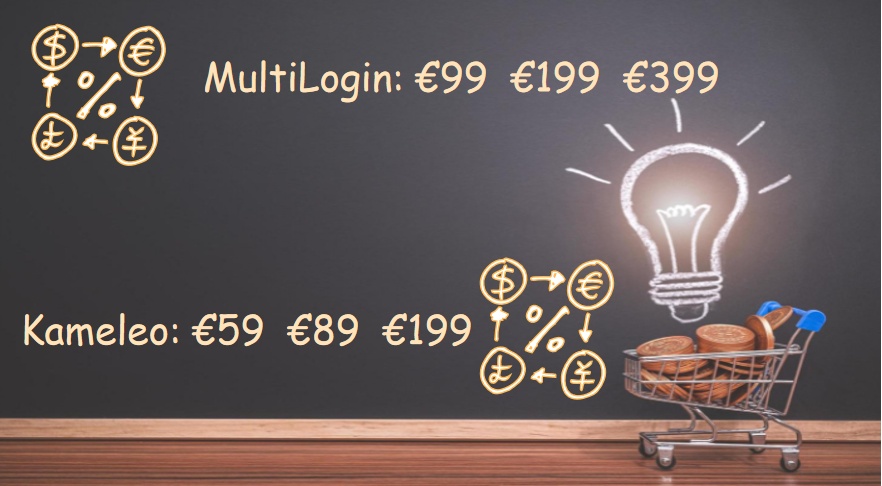 After talking about performance, let's look at the price again. If you pay once a month, Kameleon offers three price options: €59, €89, and €199. The €89 service provides additional support for cookie import and export and mobile configuration, while the €199 service provides additional API.
The best Gologin alternative!
There's no reason why I don't strongly recommend ClonBrowser to you when it comes to alternatives that are as good as Gologin!
ClonBrowser has always been committed to providing users with an absolutely secure, absolutely private browser and browsing environment! We value your privacy and account security more than any private browser!
With ClonBrowser, you can manage thousands of computers at once. They do not interfere in their own dynamic virtual environment. "Mask fingerprint" prevents any website from reading your fingerprint, you never have to worry about being tracked by browser fingerprints, and your cookies can be well managed.
With ClonBrowser, you'll find that teamwork and business processes have never been easier! Shared transfer of profile makes teamwork smoother!
Want the most complete set of specs? No problem! Here, you can easily set all the necessary parameters, such as User-agent, HTTP Headers, js. Navigators, plug-ins, MymeTypes, WebGL, and geolocation. Here, you can also enjoy the most comprehensive agent!
With the help of this anti-fingerprint private browser, you will no longer experience the problems of multiple accounts being blocked, the unsafe account environment, and the wrong feedback data of competing products. At the same time, we reject regional blockade and discrimination!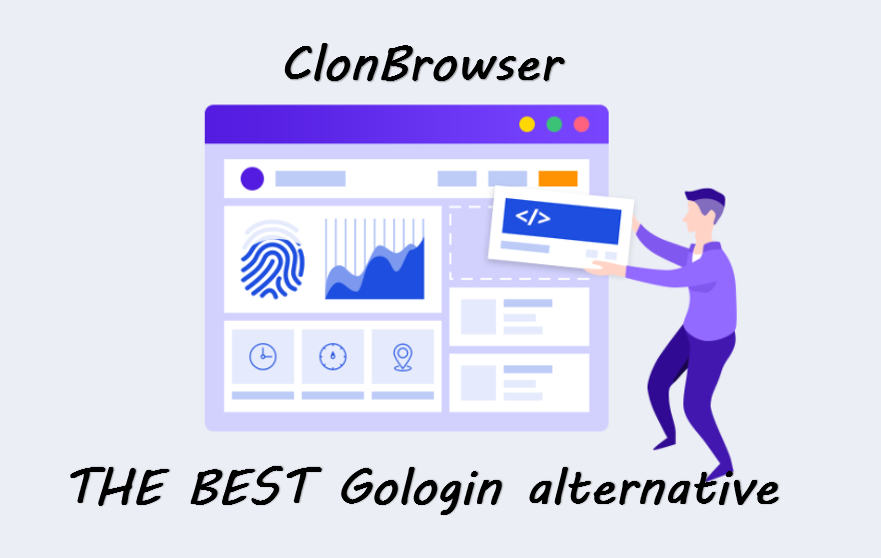 ClonBrowser has four plans, and the lowest price is $10 a month! In addition to the services in the scheme, all our plans provide the following services:
Unlimited configuration file creation, modification, and deletion
Synchronize browser profiles across all of your devices
Unlimited encrypted cloud storage
All browser fingerprint control management functions
Update the latest browser fingerprint every minute
Real-time detection of IP location
Browser configuration file classification and management tools
Integration with the hottest agency vendors
Start your seven-day free trial now! We are happy to serve you!