Are you reading this article in one of the following two situations?
Want to separate work and life? Switching identities between different accounts?
As a marketer who wants to promote through Twitter? As a very broad social platform, Twitter has a wide audience and huge potential customers. Here you can reach more people and promote your product.
No matter what happens to you, I'm sure how to have multiple Twitter accounts and how to manage multiple Twitter accounts has caused you a lot of frustration. Now we're here to help you manage multiple Twitter accounts efficiently!
In this article, you will see:
How to Set up multiple Twitter accounts
How to switch between multiple Twitter accounts
How to delete a Twitter account
How to Set up unlimited Multiple Twitter accounts
How to manage multiple Twitter accounts
How to prevent Multiple Twitter account correlation
About Twitter
To set up and manage multiple accounts on Twitter, you need to know the rules and regulations. Whether you have one account or a bunch of accounts, breaking the rules doesn't end well.
Twitter is dedicated to public dialogue. In order to ensure that every netizen can enjoy a valuable conversation on such a broad social platform, the content and nature of the conversation will affect the security of the account. No matter how many accounts you have, avoid:
Bloody violence
Terrorism and extremism
Abuse and harassment
Pornography
Self-injury suicide
Induced group dispute
Sale of illegal substances
Tort, etc.
These are all things to be aware of when using a Twitter account. In addition, any behavior that violates your privacy, such as disclosing someone's residence or contact information without permission, is prohibited by Twitter.
When signing up for and using multiple Twitter accounts, make sure the content is authentic. Twitter also allows users to have multiple accounts, but it's not unlimited. Twitter allows you to manage up to five accounts.
How to Manage Multiple Twitter accounts
How to Set up Multiple Twitter accounts
1) Create your first Twitter account
Go to Twitter and click sign up. Follow the registration guide to fill out the form. Twitter only allows one account per email. Click Next.
The system will ask you if you agree to be tracked, and you can click "Next" to skip.
Then you need to confirm your information and contact details. Because it matters whether or not you can receive the authentication message. After verification, you can enter your password.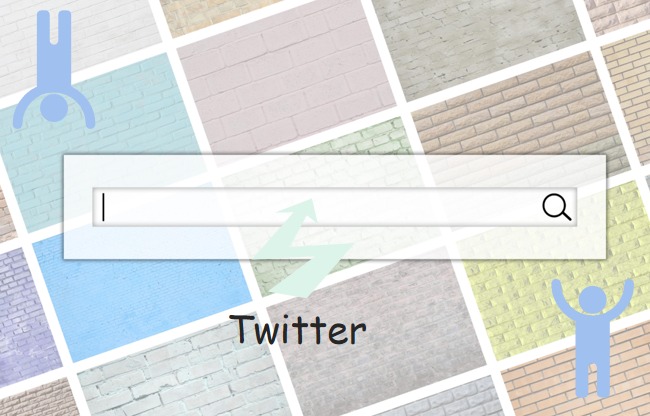 After setting the password, you can set the avatar for the account (you can skip it, of course). Having a professional Twitter profile on your brand can help you make a good first impression with your new followers. Think about how each element of your profile helps you strengthen your brand and inform your audience.
Twitter recommends users for you to follow and asks you to follow three people from the choices it gives you. You can choose to follow them or skip them by clicking the "Skip" button in the lower right corner of the box.
2) Create multiple Twitter accounts
Creating multiple new accounts on Twitter requires repeating the above steps. When registering multiple accounts, please note that different flags should be set to distinguish the accounts. If you already have an account, you can log in by clicking the three buttons in the corner of the menu to add a new account.
3) Switch between Multiple Twitter accounts
If you already have multiple accounts on your homepage, you can also switch accounts by clicking on the user name.
How to delete a Twitter account
What if one day I don't need these Twitter accounts anymore? Here's how to delete these accounts.
To deactivate your account, go to the Account Settings screen in your Web browser and go to "Deactivate My Account" at the bottom of the account you want to deactivate. You may be required to enter your account password to confirm your action.
How to Set up unlimited Multiple Twitter accounts
What about my business needs when five Twitter accounts are completely inadequate? Here's how to get more accounts!
Using ClonBrowser allows you to create unlimited Twitter accounts! ClonBrowser uses advanced virtualization technology to simulate many unique computers for you and allows large numbers of simultaneous operations. With ClonBrowser you don't have to worry about Twitter account association and closure anymore, it provides you with an effective management solution!
Ways to manage Multiple Twitter accounts
1) Manage each account well
The image in each tweet is really important
The "combination of text and text" can be said to be the minimum respect for social platforms. A tweet with a picture does get more attention than plain text. Single graphics, quad-format graphics, GIF graphics, single video text four forms, is currently the most used and most attractive way on Twitter.
Take advantage of the # topic hashtag
We can't deny that Twitter pioneered the use of the hashtag # hashtag. And this feature is now used on Twitter and has even spawned a number of domestic and foreign platforms, proving that users love this feature. For Thanksgiving, for example, Facebook, also a social giant, also got involved with # Giving Tuesday on Twitter. We suggest that if you want to attract new followers on Twitter, you should add as many # hashtags to your tweets as possible.
Update regularly and stay active
Being active with 2-3 tweets a day is a way for your followers to follow you and not be forgotten. If you really don't have the time to update every social media platform every day, use a software tool to send a group message every day.
Retweets historical tweets repeatedly
The text you sent is just history? Of course not! You can repeat the same tweet at the right time. For example, a tweet with 530 comments is followed two days later by the same tweet with 397 more comments. It should be noted that the time interval for repeated forwarding should be controlled at least two days.
Actively forwarding praise
Under "Notice" in the top navigation, we'll find a list of all the people who've mentioned you recently, including those who praised you and retweeted your tweets. Similarly, when you retweet or like someone's tweets, they'll be alerted to consider whether to follow you.
2) Tools to manage multiple Twitter accounts
Here are eight useful tools you can use to manage your Twitter account simultaneously.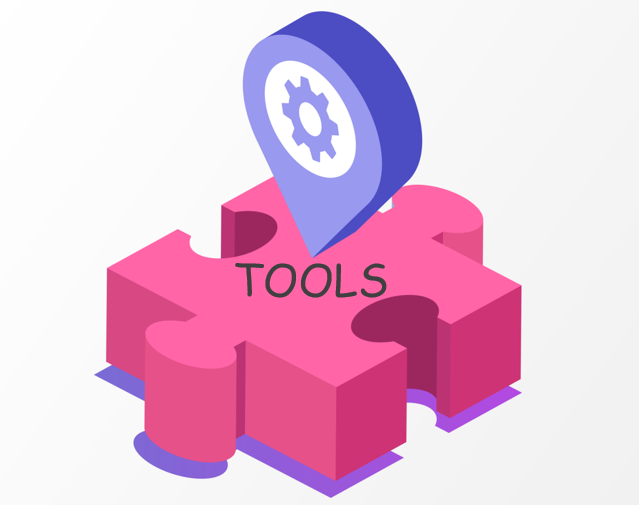 TweetDeck helps you reach out to your audience and discover the best of Twitter. It helps you get the most out of Twitter, manage multiple Twitter accounts, schedule future tweets, build Tweet collections, and more.
Matt stands for Multi-Account Twitter Tweeter and it's really an interesting site. You don't need to sign up for any accounts. As long as you have a Twitter account, you can log in and send tweets. The first Twitter account you logged in to is considered to be your primary Matt after logging in, you can add other accounts in the Settings page. When sending tweets, you can select a variety of accounts, or select all to update your tweets.
Splitweet allows you to access multiple accounts at the same time and also monitors your brand and shows you how many times your name (brand) is mentioned.
It's similar to TweetDeck.
Tweet3
Twhirl
Pidgin/Adium
Digsby
Hootsuite
How to prevent multiple Twitter accounts correlation
1) Change your phone number
If your Twitter account is accidentally frozen, you can change your mobile phone number to re-register your Twitter account. Because the account registered with the same mobile phone number was previously frozen due to violation of the rules, you can re-register it now. Twitter detects that it is a re-opened account through comparison of mobile phone numbers, so it is also easy to be blocked in seconds.
2) Change the IP address
IP instability, or the IP that we are using is also being used by others, is very easy to be implicated. The system determines that the IP address is at risk and freezes it together. Therefore, we need to replace the new node and do not log in to the new account with the previous node. Our account is frozen, most of the time because the node IP is not clean.
3) Be active and dynamic within the appropriate range
Do not add a large number of friends and followers to the newly registered account, and do not retweet and like it too frequently. This is an obvious suspicion of brush powder, which is easy to be detected and identified as a robot by the Twitter system. Use compliance profile picture, background picture, compliance profile, do not infringe on some well-known brand trademarks, and other information. Another thing to be careful of is not to repeat the same comments too often.
At the same time, you should log in frequently and maintain a normal login frequency. Do not log in frequently, but you also need to log in frequently. Generally speaking, the frequency of logging in once a day or two is normal.