Why manage multiple accounts on different platforms?
How many accounts do you have that you are constantly socializing with? Maybe you have only one account to communicate with family and play games with friends. But what if the friends on your list actually have multiple accounts? Are you curious how they own and manage them? Today we come together to approach many accounts!
In this article, you will find the safest and most efficient way to create and manage multiple accounts on all popular platforms (social or business), allowing you to liberalize your social and business life! Free your hands and protect your account!
Why need multiple accounts?
Why do some people need multiple accounts on one platform? Why do people have multiple accounts on different platforms?
Because people live in different situations and have different needs.
As a dynamic young person, it was common to have two Discord accounts, one for gaming and one for connecting with friends.
If you're both a fitness blogger and a sports equipment operator. It's not unusual to have your own fitness channel and company channel on Twitter.
If you're in the marketing business, having multiple accounts, whether on Instagram or Facebook, is a great way to win over clients. Multiple accounts may help you reach customers across multiple platforms.
If you do scale, multiple accounts may also be a prerequisite for your business.
Why look for ways to manage multiple accounts?
1) Human energy is limited.
If only two or three accounts need to be operated, then it is not so terrible, just need to invest the appropriate time can take care of them. But if you have a large customer base and really need to juggle many accounts at once, you can find yourself spending all day agonizing over switching accounts.
2) The cost is limited.
If you want to conserve energy, perhaps investing money and people can help. Hiring teams of people to manage multiple accounts is also an option when you can't do it alone. But labor costs are expensive, and buying equipment for each account and manager is a big investment. When you have a large number of accounts, all you have to do is buy computers in large quantities and find like-minded partners.
If you're just starting your own business, small and with limited capital, such high operating costs are bad news.
3) The management process is complex.
Just because you have time and money on your hands, that doesn't mean you can stop looking for ways to manage multiple accounts. Because in addition to these conditions, there are other details that affect your operation. The management of multiple accounts is very troublesome.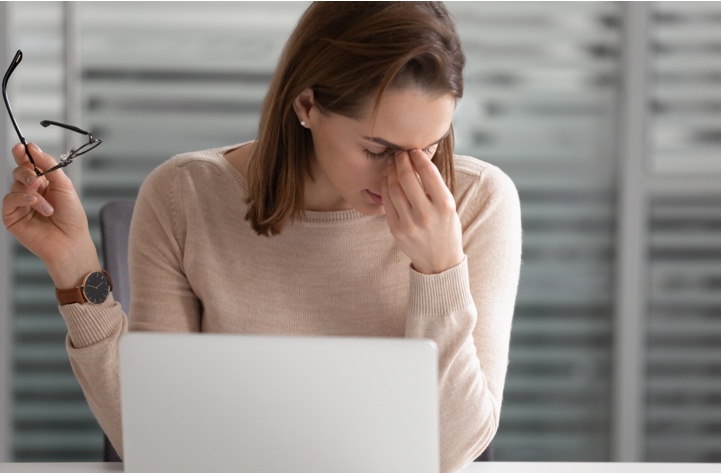 Because the registration information of each account is different, the password is also different. In a large number of account groups, it is easy to forget the password, password confusion, and cross-login problems.
If forgetting your password is a small thing, it only takes a little time to get it back. But password confusion and cross-logging can cause many of your accounts to be linked to each other. In this case, you will be punished by the platform. At best, they were warned, at worst, banned and their funds frozen. And this kind of seal is generally can not be appealed unsealed, and an account is sealed may be just the beginning, after a lot of your accounts will produce a chain reaction.
And account association is not just a result of cross-logging, it's just one factor. Cross-use of devices and network fluctuation and crossover can also cause serious problems.
So even if you have enough time and money, you're more or less immune to these details when you're trying to batch multiple accounts.
4) Restrictions of platform rules.
As mentioned above, many social and commercial platforms are very opposed to multiple accounts, so they spend a lot of time determining the relevance of accounts. For example, multiple accounts are prohibited to be online at the same time, highly similar pictures and content between accounts are prohibited, and the network and device environment where accounts are logged in are detected. Even your operating habits are monitored by the platform.
Under such strict rules, how to safely create and operate multiple accounts on various platforms is a very serious problem.
The next section will show you how to create and operate multiple accounts on various major social and business platforms such as Facebook, Amazon, and more! Each software introduction has a detailed introduction, if you want to know more, please click to view!
How to manage multiple accounts on different platforms?
Facebook is the world's leading photo-sharing site and a very famous social networking site with a large number of users. Many people are active on Facebook every day.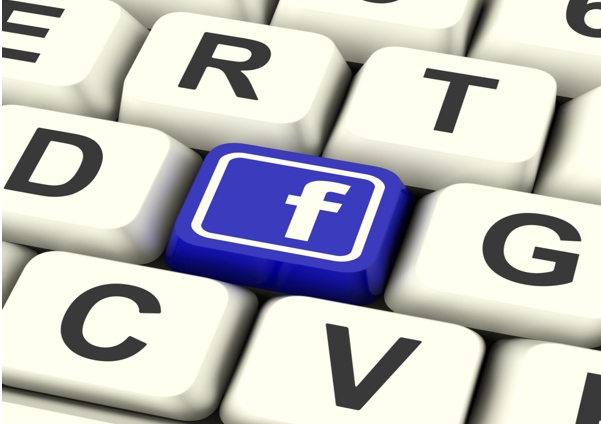 Facebook is a great place to start if you want to set up multiple accounts of your own. But how do you create multiple Facebook accounts and prevent them from being linked to each other? You should know that it's not just the cross-login problem mentioned above!
Here's The best way to manage multiple Facebook accounts.
Twitter is a mobile social media and microblogging service. Although it was founded two years later than Facebook, it rose rapidly and is now very popular around the world. With nearly 200 million users, Twitter is a huge platform and a huge market.
Twitter allows users to set up more accounts than Facebook but is as strict about blocking accounts as Facebook, if not more so. Many users are judged to be bots because they operate inappropriately or too often, leading to their accounts being banned.
Click to learn How to set up and manage multiple Twitter accounts.
Google
Google is a giant of the world Internet, founded in the 1990s, business including Internet search, cloud computing, advertising technology, and so on. Google accounts are very versatile, and if you have a Google account, you can enjoy a wide range of applications and services.
Google accounts are very valuable, so when you have multiple Google accounts, manage them carefully! Want the most specific management method? Here are 4 ways to Manage Multiple Google Accounts!
Gmail is Google's free webmail service that keeps important emails, files, and pictures forever. Gmail is an essential way for many people to connect at work and in their daily lives. Do you need some help? Click How to Manage Multiple Gmail Accounts Efficiently to find the answer.
Instagram is a social product owned by Facebook. Although it was launched much later, the number of users surged due to the low entry barrier, and it is now a major force of social platforms. There are a lot of marketers who are doing great things on Instagram.
But because of irregular operations, many accounts are suspended every day. But there are plenty of Efficient ways to Manage Multiple Instagram Accounts.
Discord is a young but popular social software. Its biggest feature is to provide users with game voice help. There are plenty of non-gamers using it, too. Whatever you want to do with it, if you're struggling with How to set up and manage Discord multiple accounts, here's the answer!
Amazon
Amazon sellers please gather here! Amazon is the largest online e-commerce company in the United States and its market scope covers the whole world. Operating multiple accounts on a trading platform that places great emphasis on product quality and service must follow the rules. Amazon is one of them, and a large number of store accounts are frozen every year.
So if you want to start scaling at Amazon, look at The Best way to create multiple Amazon Accounts!
For more on how to secure your Accounts, go to The Best Way to Manage Multiple Amazon Accounts! Check it out!
eBay is an online auction and shopping website that allows people all over the world to buy and sell goods online. It is also a shopping platform trusted by users all over the world. If you choose to operate multiple eBay accounts, please know How to manage multiple eBay accounts before doing so.
The most efficient way to manage multiple accounts!
No matter on social platforms like Facebook or sales platforms like Amazon, the problem most people encounter when managing multiple accounts is that they cannot manage them efficiently or operate them in a standardized way, which leads to unnecessary troubles.
In fact, you have nothing to worry about! As long as you use ClonBrowser!
ClonBrowser exists specifically to solve these problems!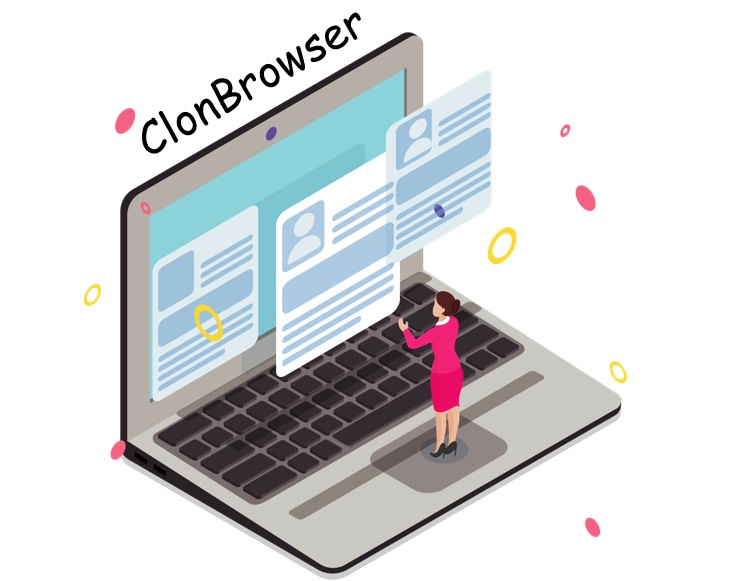 Independent browsing environment
ClonBrowser supports the creation of many configuration files per user and large volume operations. The data in these profiles is isolated from each other, so you can have many accounts online at the same time, and each account has a completely independent browsing environment, without having to worry about other account data interfering with your current account.
Efficient teamwork
ClonBrowser attaches great importance to efficiency. Your profile can be shared with the team, and you can easily control team members' access to the browser profile.
Multiple application scenarios
ClonBrowser helps you run multiple accounts across multiple platforms. These include but are not limited to:
1) E-commerce and social marketing
Do you have multiple accounts that don't work? Will the entrance of many shops be closed? Worried about the unsafe environment of the account operation, feeling that you are about to be banned?
Don't worry, ClonBrowser uses virtual browsing technology to create a unique and unique computer for you. Each of your accounts is unique. Meanwhile, your browser fingerprint is protected by ClonBrowser and the website reads a "mask fingerprint". You don't have to worry about account association anymore.
With ClonBrowser you get a stable network and clean independent IP because it has a very good integrated proxy. For example, HTTP, HTTPS, Socks5, shadowsocks, luminati, 911.
2) Price comparison
Competitive product feedback error data?  ClonBrowser helps you break the blockade!
ClonBrowser simulates different devices, locations, and browsing histories to form real visitors, gathering accurate pricing data for you around the world and avoiding account blocking or fraud.
In addition, ClonBrowser can perform activities such as AD verification, AD snooping, and bonus search. It's more powerful than that! Click to learn about it and start your 7-day free trial!