Configure Information Sharing
Click the "Team share" button, select the member you want to assign, click the ">" button, and then click the "Save" button.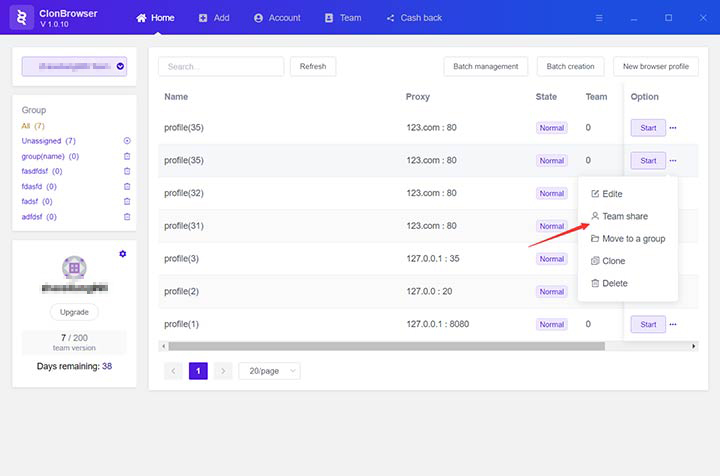 Ready To Get Started?
Don't waste another minute.Do more with ClonBrowser and start saving more time.
Register for free
准备好开始了吗?
不再浪费一分钟。使用ClonBrowser做更多的事情,并开始节省更多的时间。
免费注册
準備好開始了嗎?
不再浪費一分鐘。使用ClonBrowser做更多的事情,並開始節省更多的時間。
免費注冊
готовы начать? 
не трать ни минуты.  Используй ClonBrowser, чтобы сделать больше и начать экономить больше времени.
Подпишитесь бесплатно
¿Estás listo para empezar?
No pierdas ni un minuto.Haga más con clonbrowser y comience a ahorrar más tiempo.
Registrate gratis
View Configuration Information
Share Success