How ClonBrowser restricts web access
1. In the ClonBrowser client, click the "…" button configured in the browser to display the drop-down box.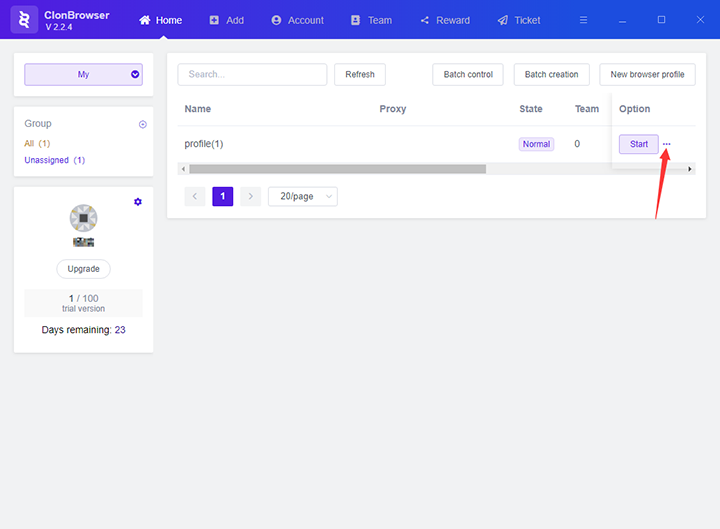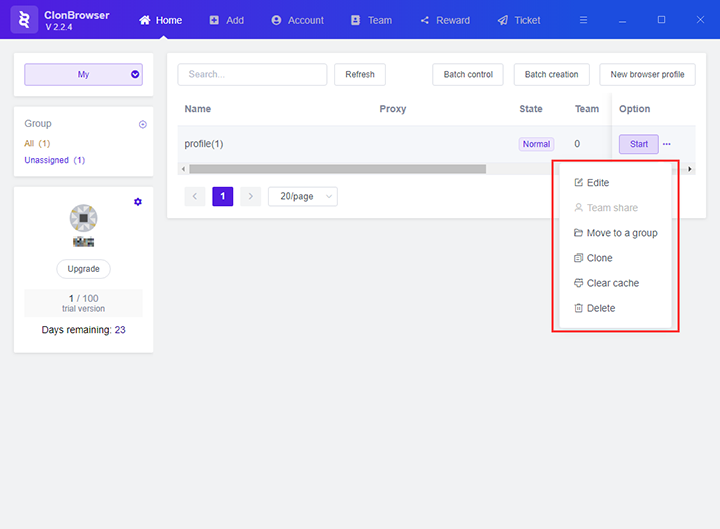 2. Click the "Edite" button in the drop-down box to edit the configuration.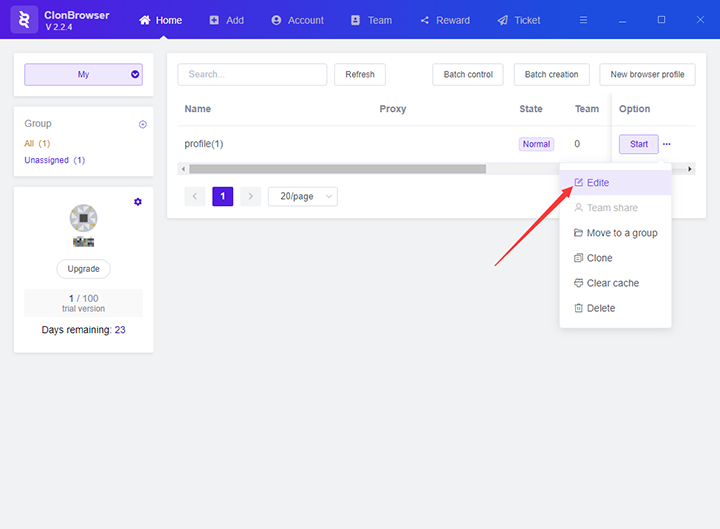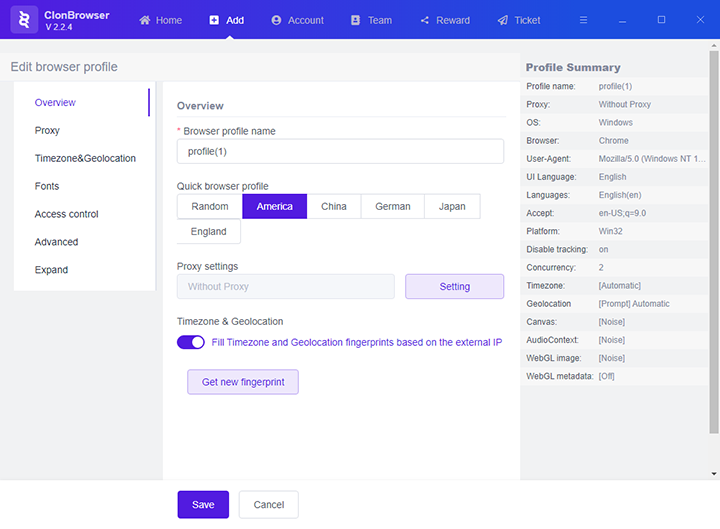 3. Click the "Access control" menu on the right side of the ClonBrowser client to enter the access control page.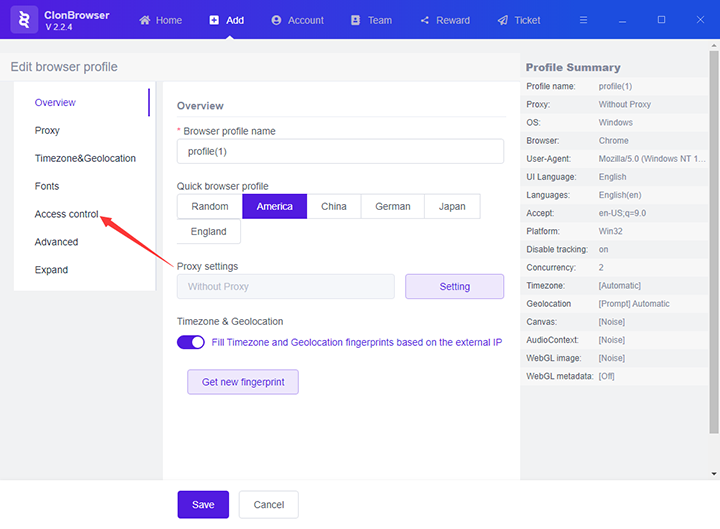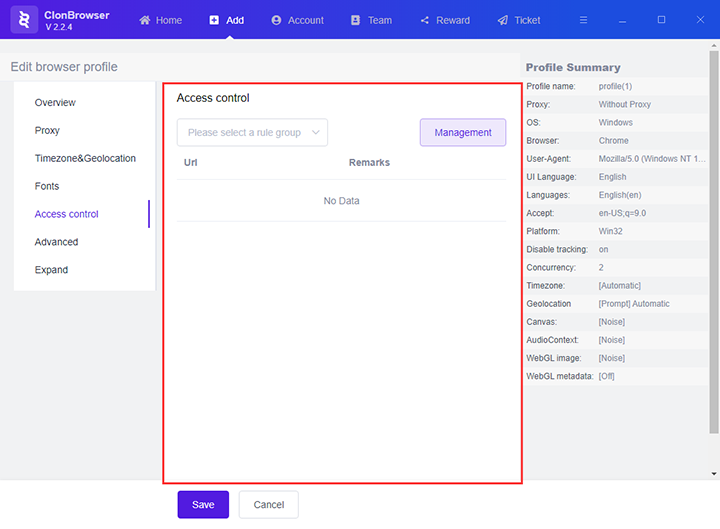 4. Create a rule group
(1) Click the "Management" button
(2) Click the "New group" button in the pop-up window
(3) Fill in the name of the rule group
(4) Click the "save" button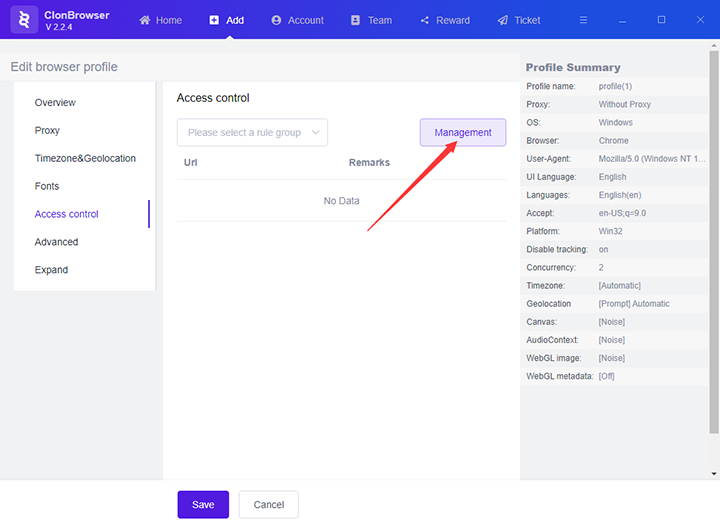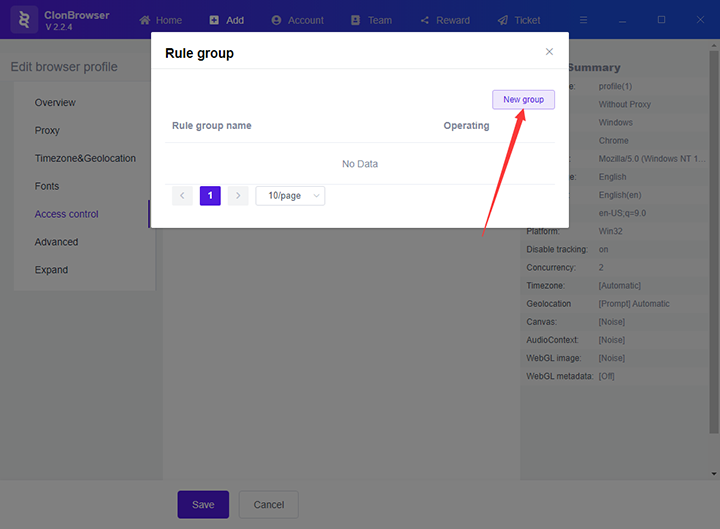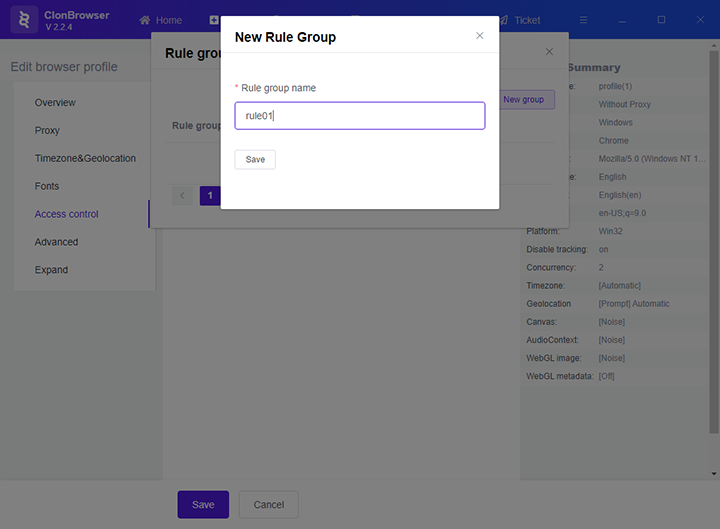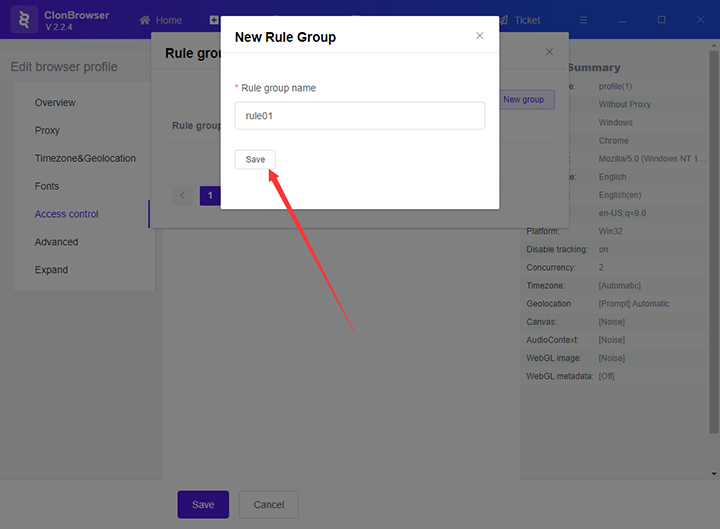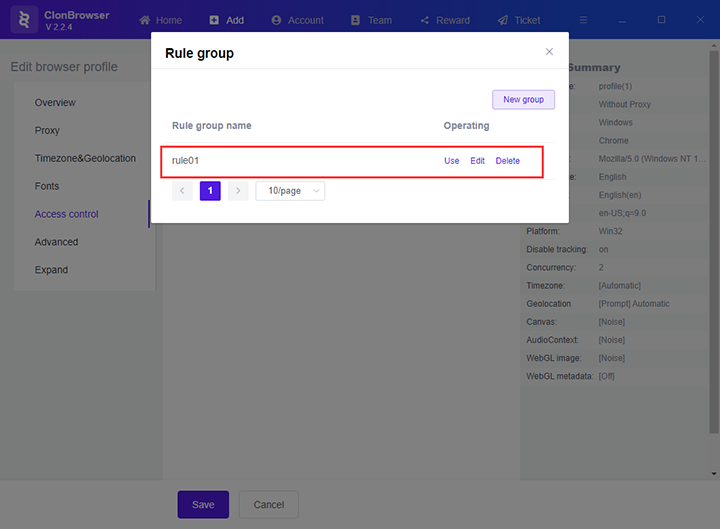 5. Click the "Edit" button of the rule group to enter the edit rule page.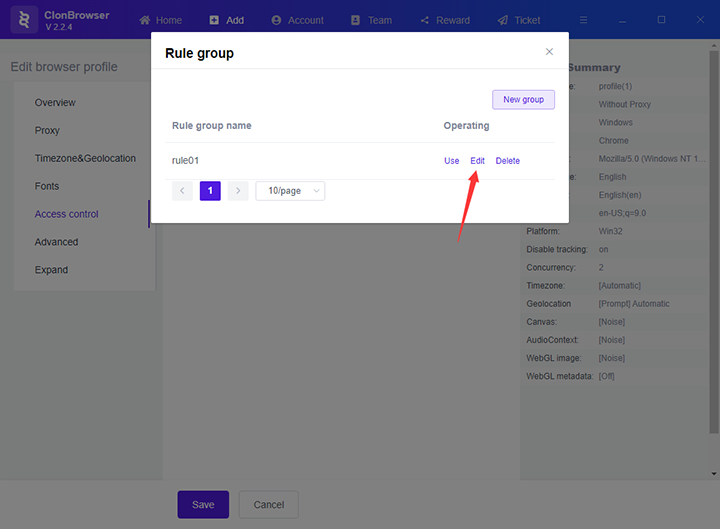 6. Click the "New rule" button, fill in the URL and remarks you want to restrict access in the pop-up window.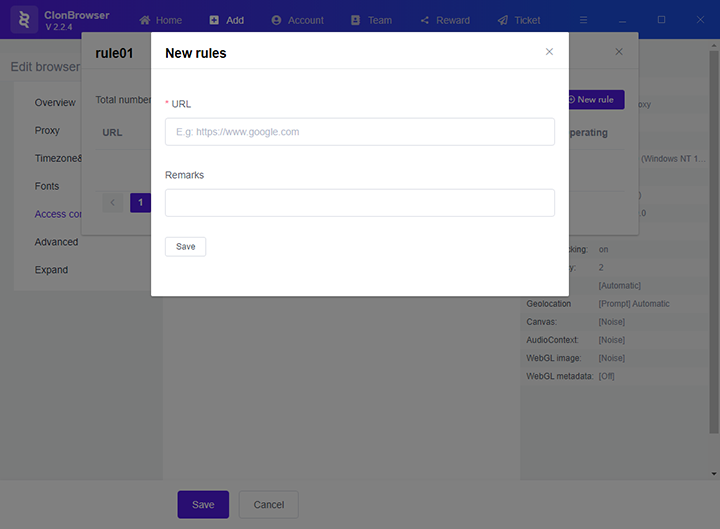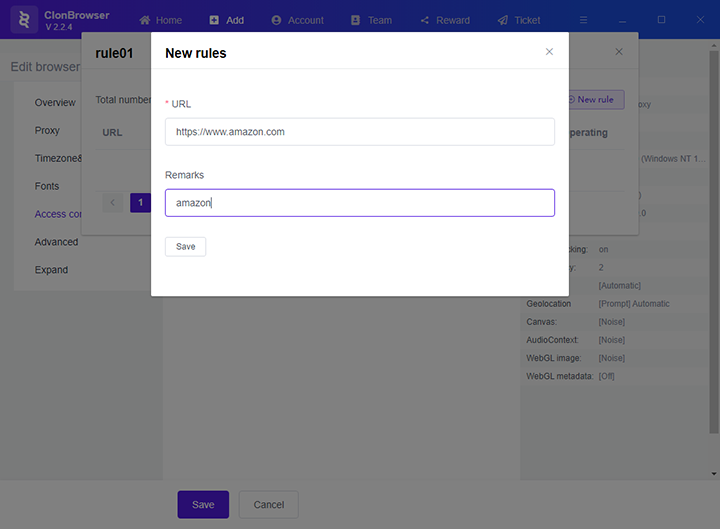 7. After filling in, click the "Save" button.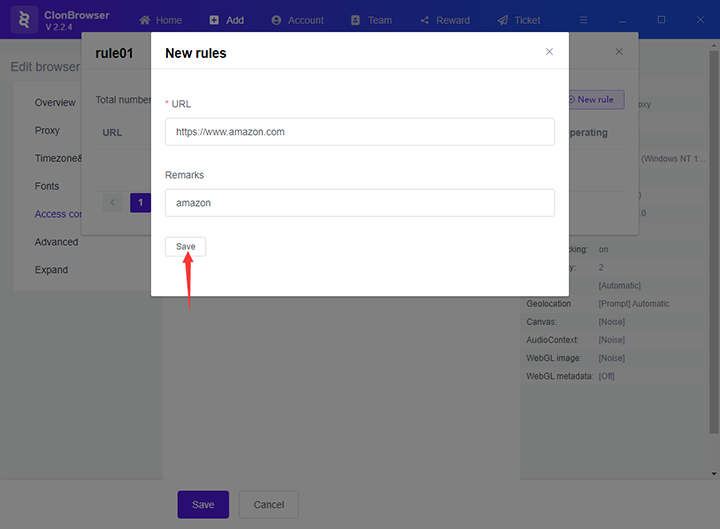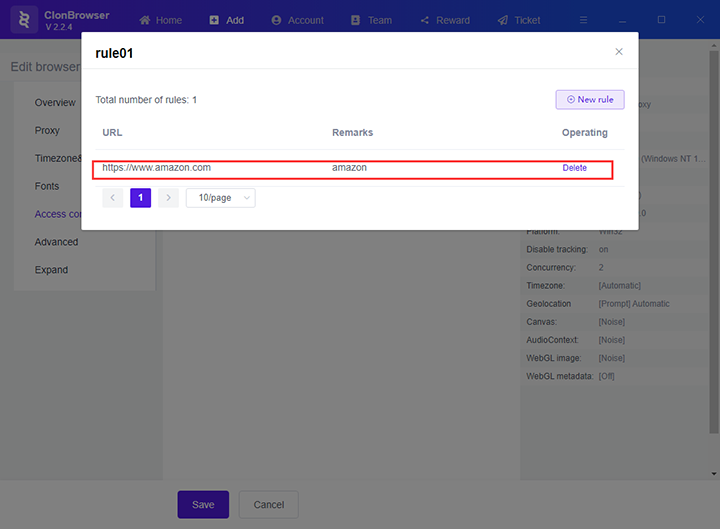 8. Close the pop-up window and click the "Use" button of the group to use the rule group.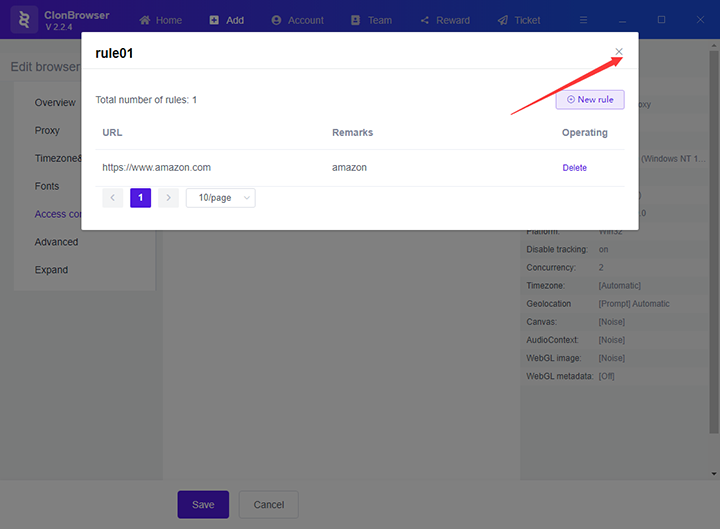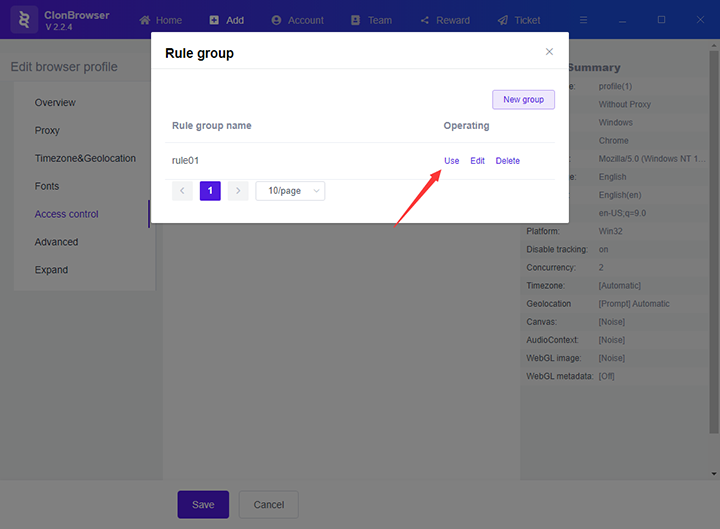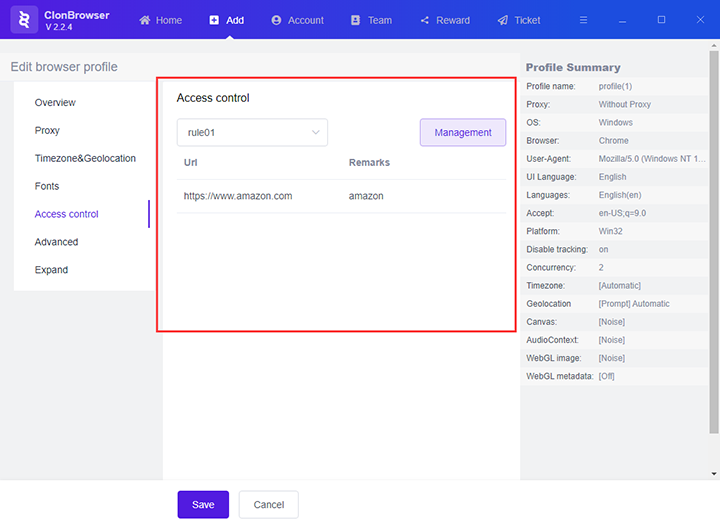 9. Click the "Save" button to save the configuration.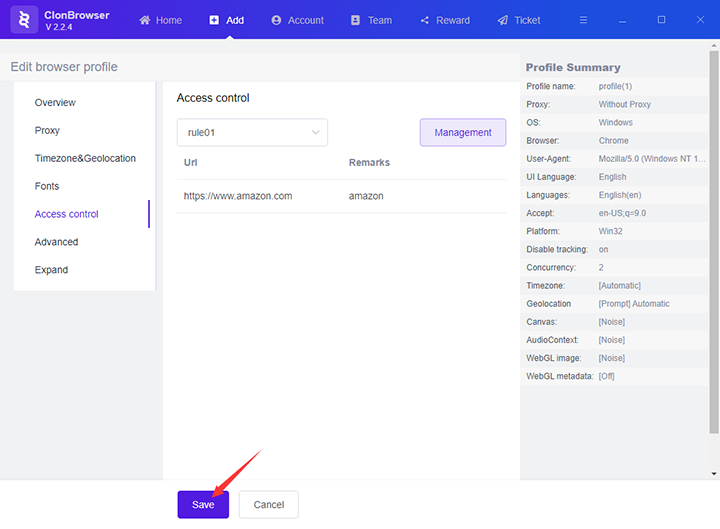 10. After saving the configuration, this configuration restricts access to this website (www.amazon.com).