Share cookies
How to share cookies in ClonBrowser
Note: Only after the account is upgraded can cookies be shared
1. Click the "New browser profile" button in the ClonBrowser client to enter the create configuration page.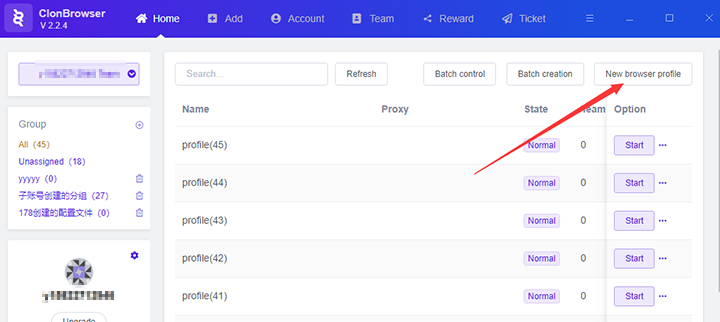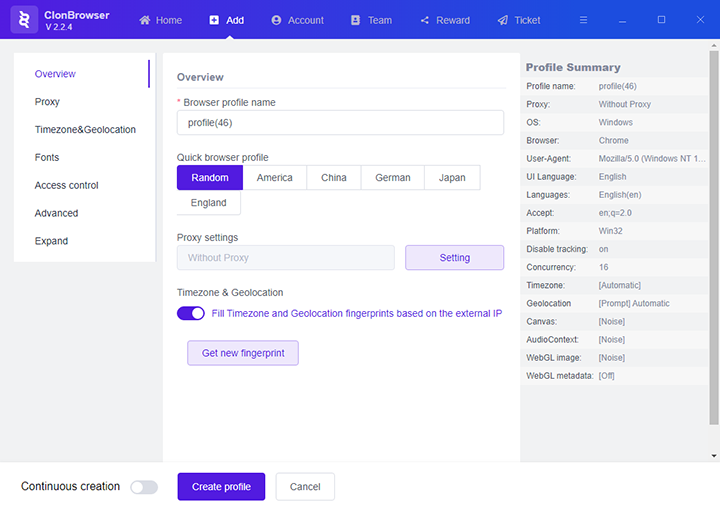 2. Click the "Expand" button on the left side of the ClonBrowser client to jump to the configuration expansion page.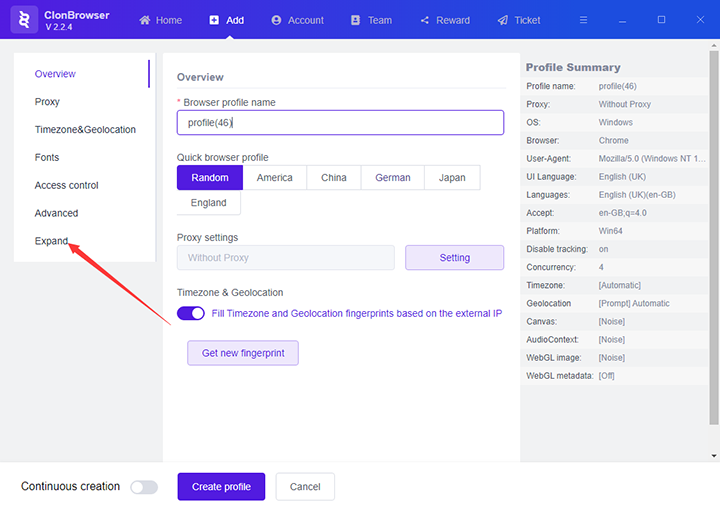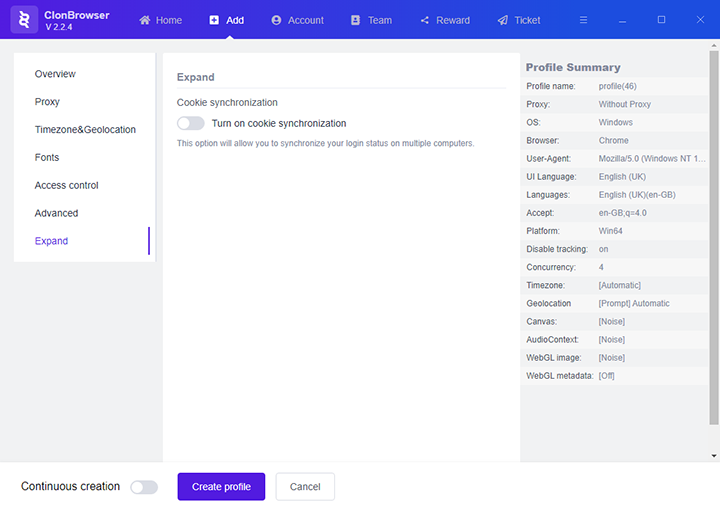 3. Click the "Turn on cookie synchronization" button to enable the cookie synchronization function
4. Click the "Create profile" button to create a profile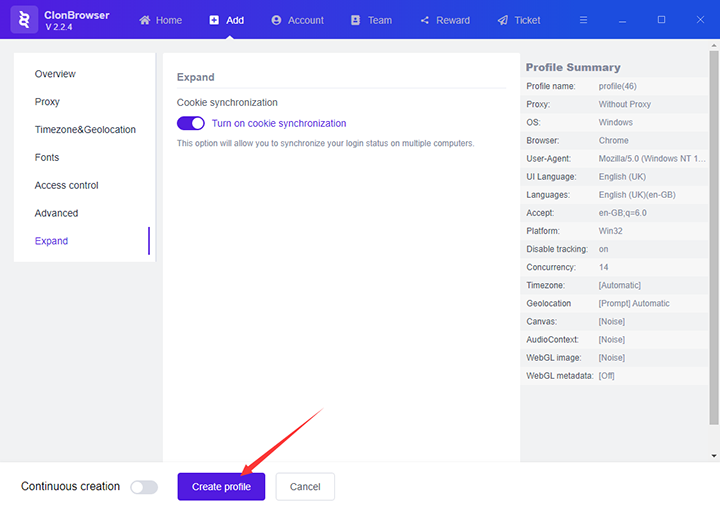 5. After this operation, the new browser configuration cookie is synchronized. When using this browser configuration to log in to the website, other computers also use this configuration to log in to the same website through the ClonBrowser client. You can log in without entering a password.