Add New Browser Configuration
After logging in to the client, click the "+ Add" menu to open the new configuration page.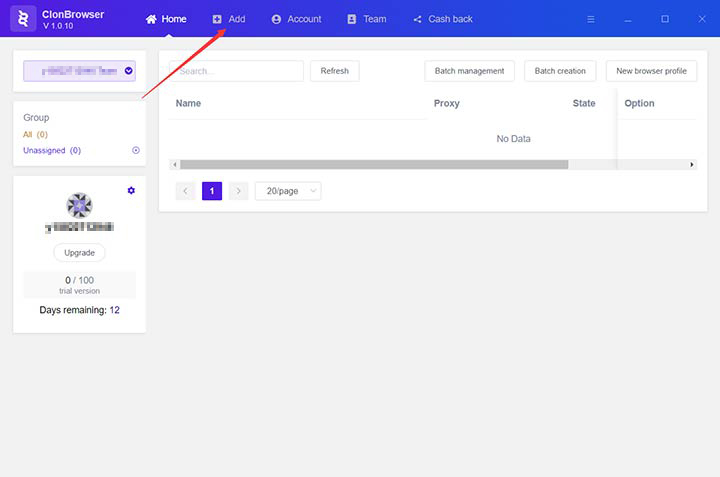 Set Browser Configuration Information
(1) Browser Overview
(2) Proxy protocol settings
(3) Time zone setting
(4) other settings
(5) advanced settings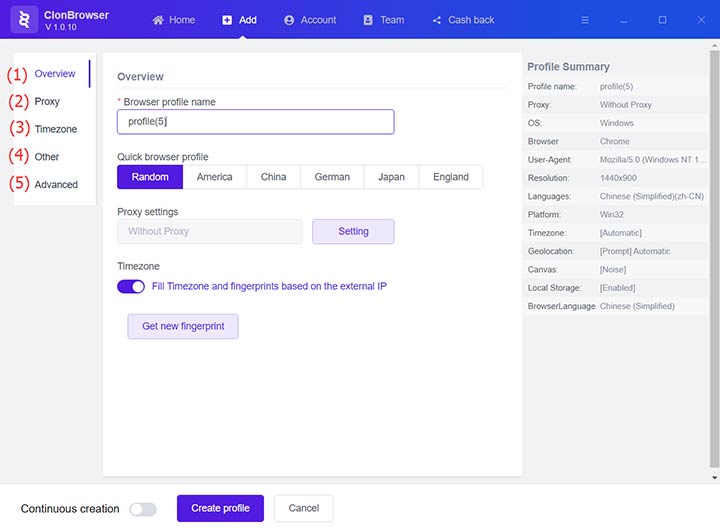 Upgrade to Accelerate, Start Now!
Let your account do more in a safe environment with ClonBrowser!
Download Now
升级加速,马上出发!
使用ClonBrowser,让账号在安全的环境中做更多的事情!
立即下载
升級加速,馬上出發!
使用ClonBrowser,讓賬號在安全的環境中做更多的事情!
立即下載,免費使用
Download Installation And Registration
Set Browser Configuration Information