How ClonBrowser Buys Packages
1. Click the "Account" button at the top of the ClonBrowser client to jump to the team package page, you can see different team packages.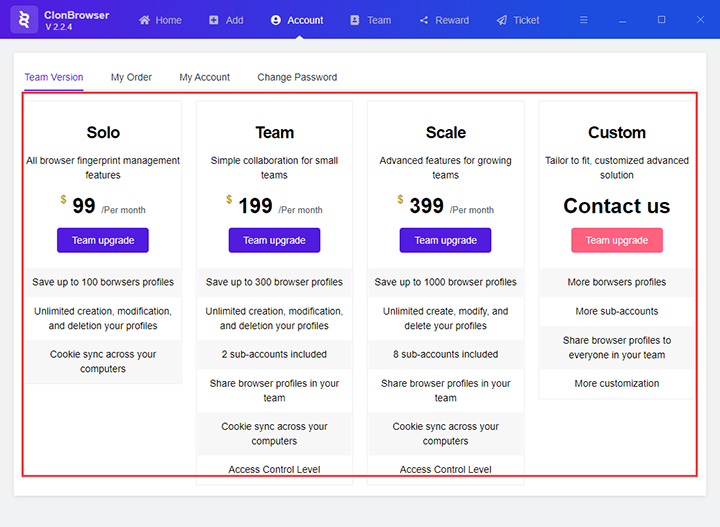 2. Select the team version you want to upgrade, click the "Team upgrade" button, a payment window pops up.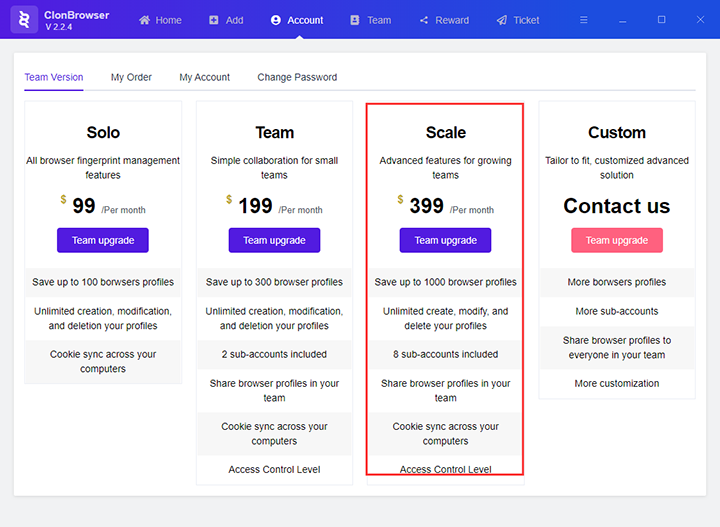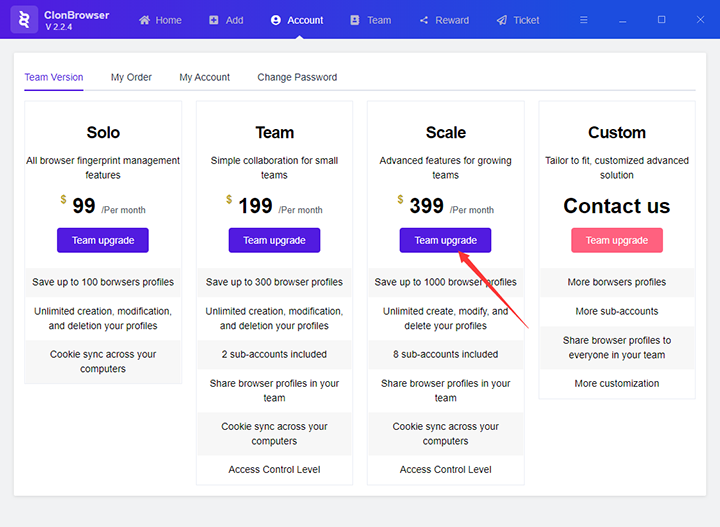 3. Click to select the payment method, and click the "Pay" button to complete the payment.