Team Page
1. My team members (1)
2. Joined teams (2)
My team member
1. Raise quota button (1)
2. Invite to join team button (2)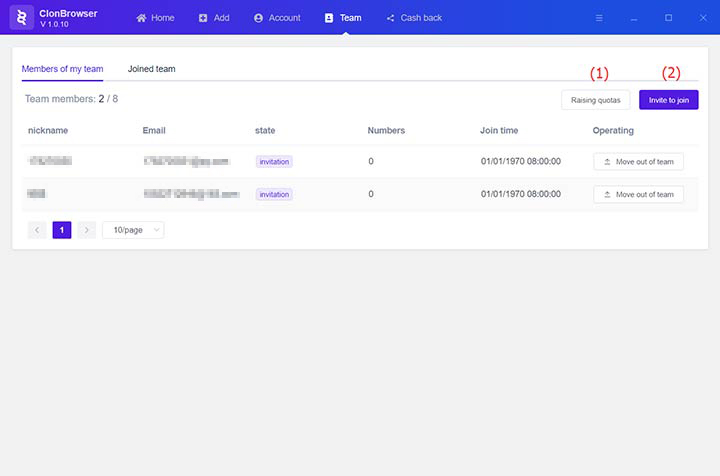 Raise team quota
1. Maximum number of sub-accounts purchased
2. payment method
3. Amount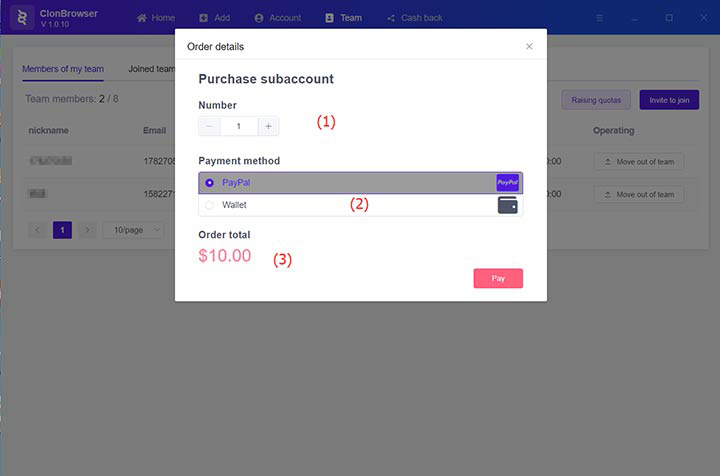 Invite to join button
Click the "Invite to Join" button, enter the email of the person you want to invite, and click the "Detemine" button to send the invitation email.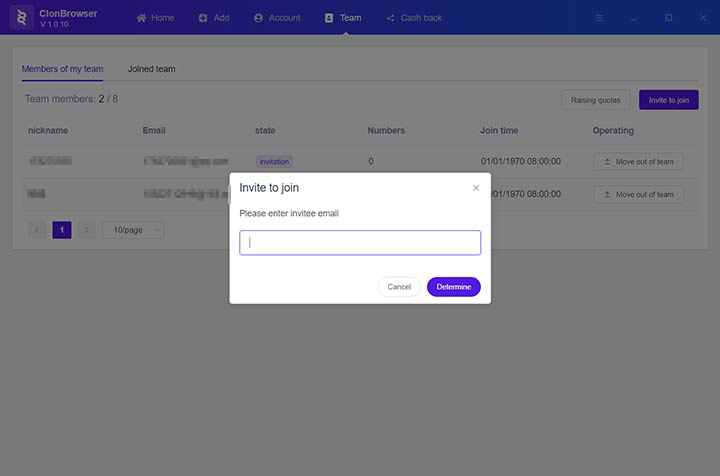 The team I joined
You can see the joining team and the team be entered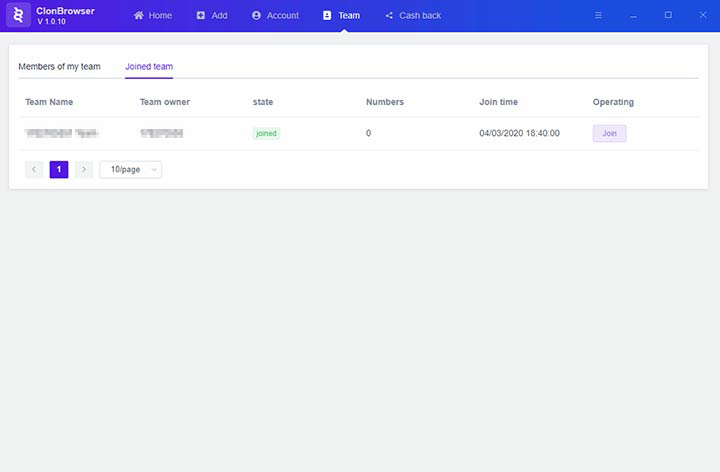 Upgrade to Accelerate, Start Now!
Let your account do more in a safe environment with ClonBrowser!
Download Now
升级加速,马上出发!
使用ClonBrowser,让账号在安全的环境中做更多的事情!
立即下载
升級加速,馬上出發!
使用ClonBrowser,讓賬號在安全的環境中做更多的事情!
立即下載,免費使用
My Team
Send Invitation Email