How ClonBrowser Assigns Configuration to Team Members
1. Enter the account password and log in to the ClonBrowser client.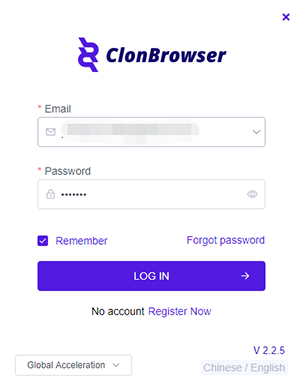 2. In the "Home" menu of the ClonBrowser client, select the configuration you want to assign, click the "…" button behind the configuration, and a drop-down box appears.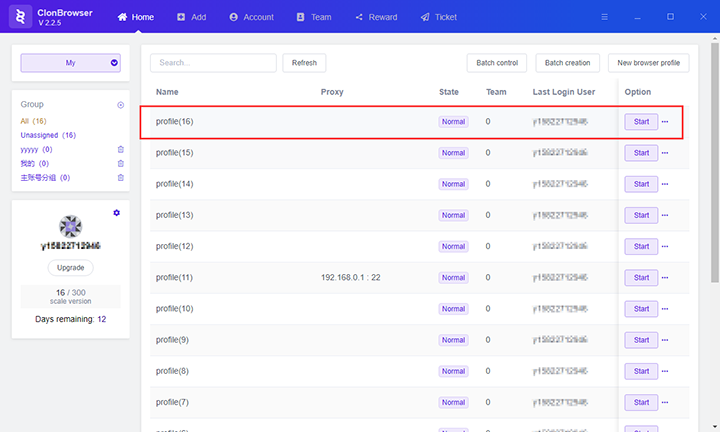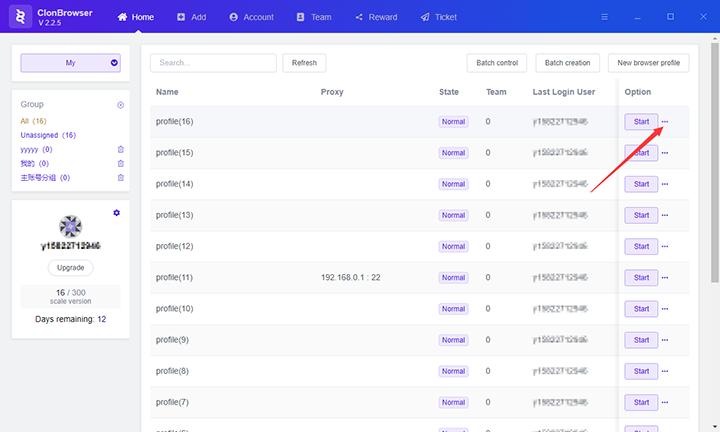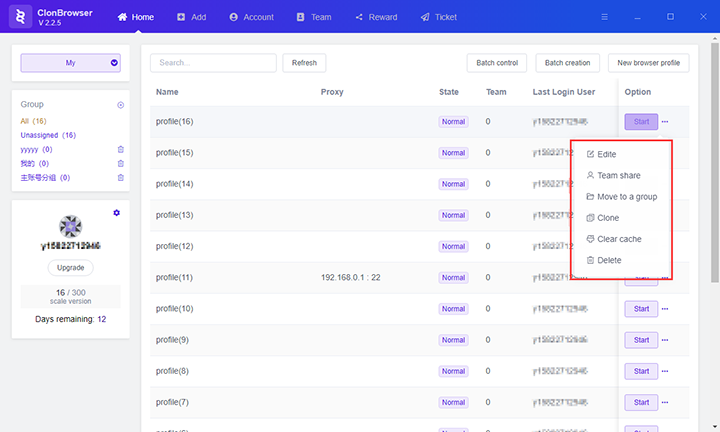 3. Click the "Team share" button in the drop-down box, a pop-up window for sharing configuration appears.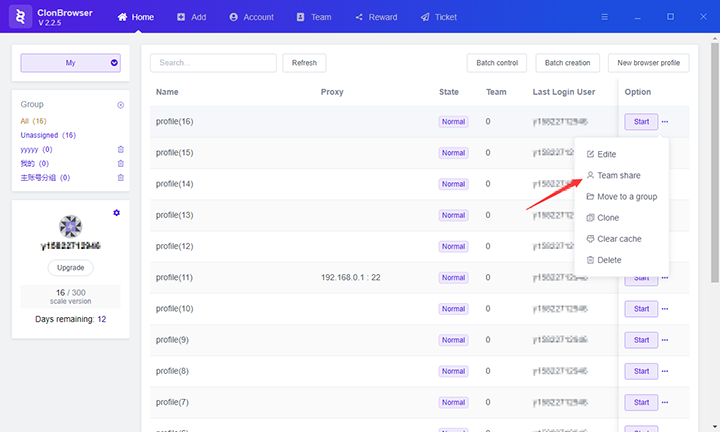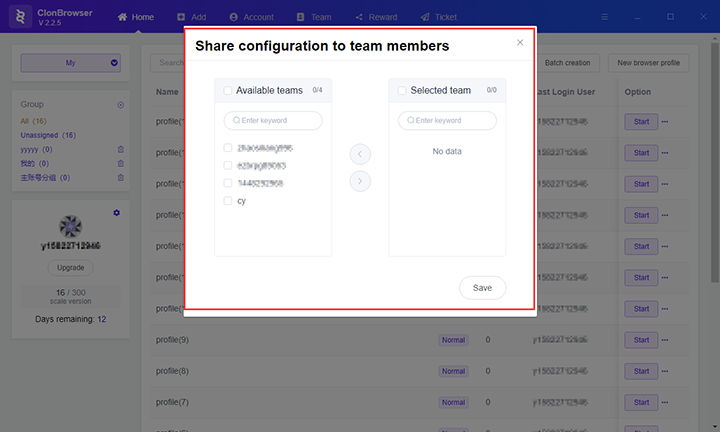 4. Select the employee you want to assign and click the ">" button to move the selected employee to the right.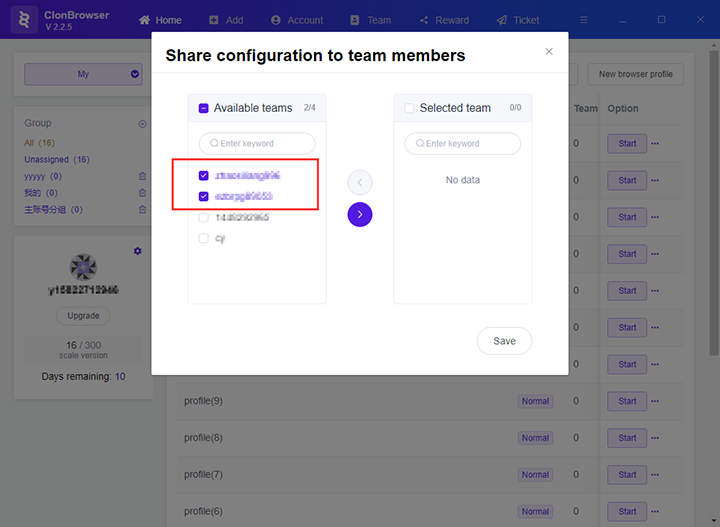 " button" src="https://www.clonbrowser.com/wp-content/uploads/2020/06/assigns-8.png" alt="click the ">" button" width="720″ height="527″ />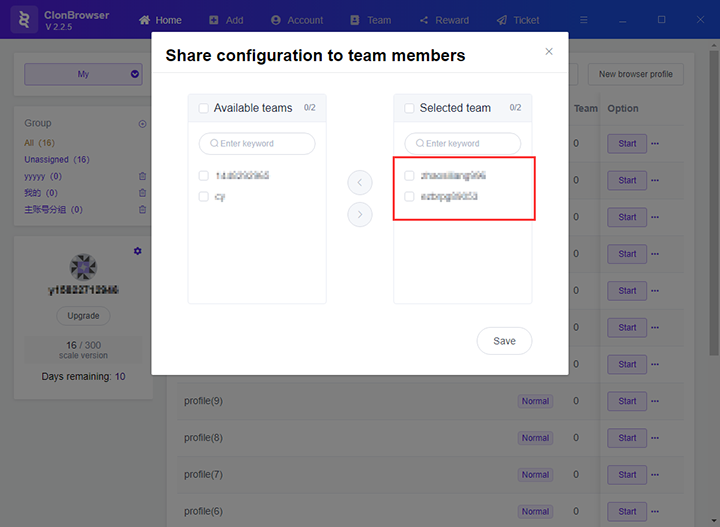 5. Click the "Save" button to save the assigned information, and the sub-account can use this configuration normally.