How To Download ClonBrowser
Enter the URL "https://www.clonbrowser.com/" to enter the official website.
Click the "Download get it now" button on the homepage to go to the ClonBrowser download page.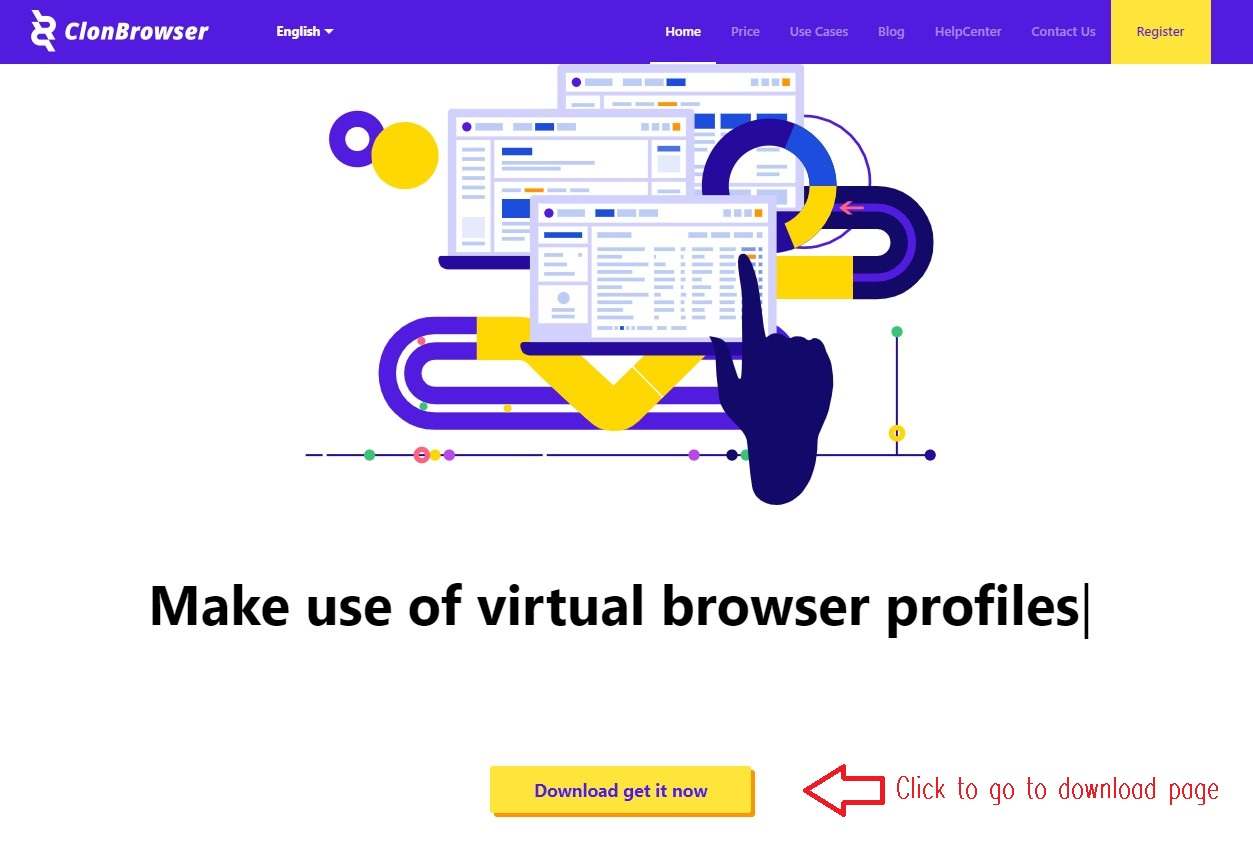 You can choose the Windows version or Mac version according to your needs. In the future, we will also launch a Linux version.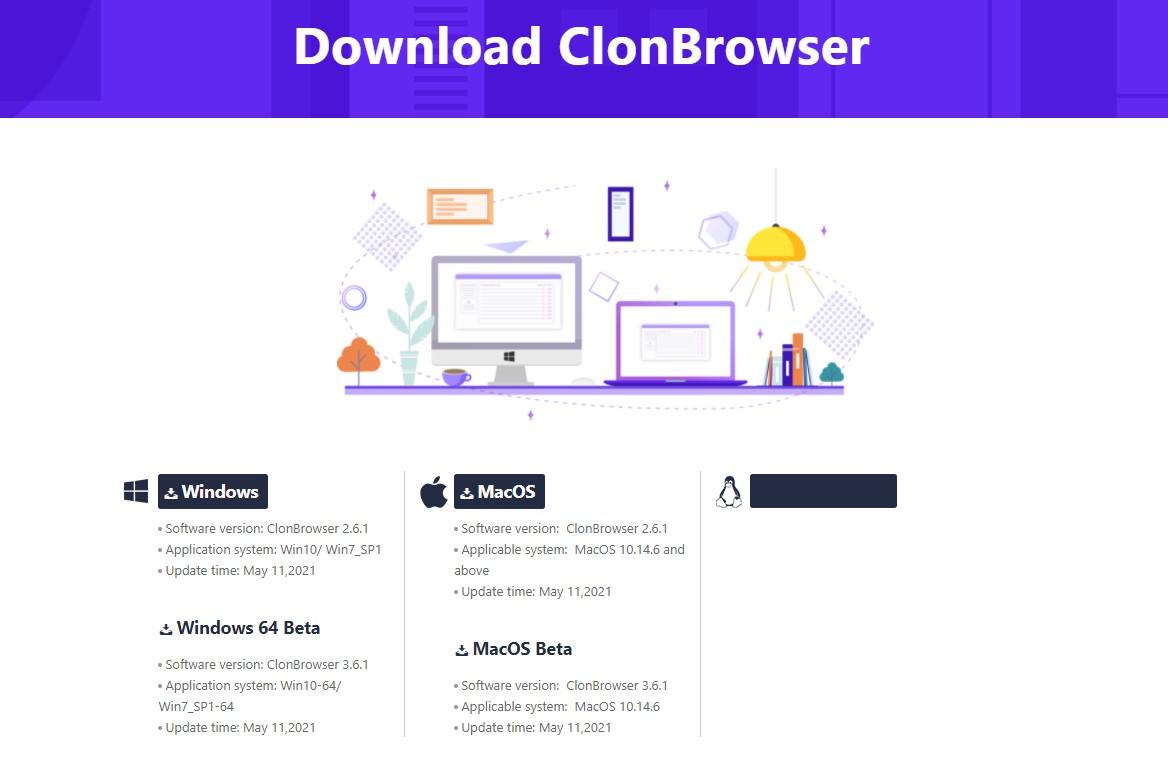 Install ClonBrowser
Take the Windows system as an example.
Double-click to open the downloaded ClonBrowser installation file.
Select the installation directory and click the "Install" button.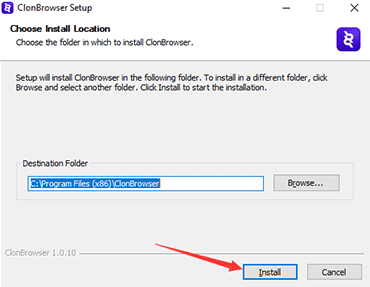 After successful installation, double-click the icon to open the client and enter the login page.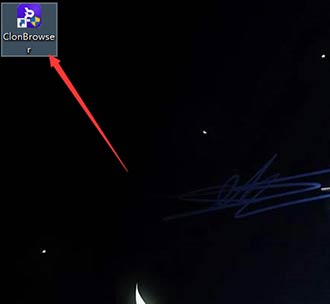 Click "Register Now" on the login page.  Jump to the registration page.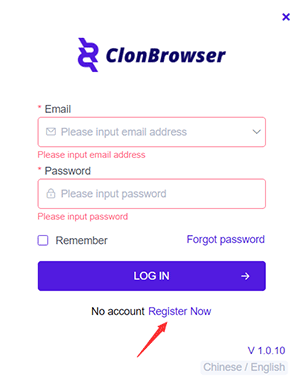 On the registration page enter your email and password, read and check the agreement, and click "Register" to submit.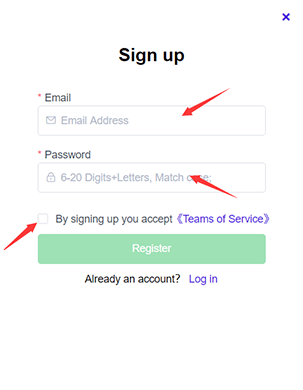 After your submission is successful, a verification email will be sent to your mailbox.
After copying the verification code in the email, enter it in the "Enter confirmation code" input box, and click the "Activation" button to submit.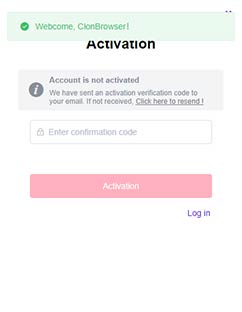 After the verification code is successfully verified, you will successfully log in to the client.