Set permissions
How to set permissions for ClonBrowser
1. Click the "Team" menu button in the ClonBrowser client to jump to the team page.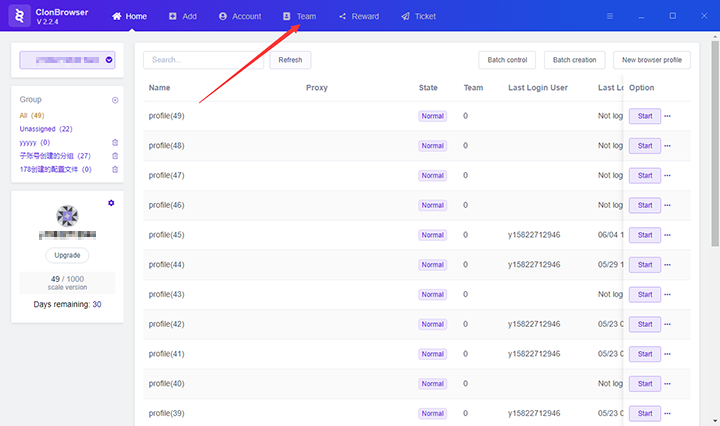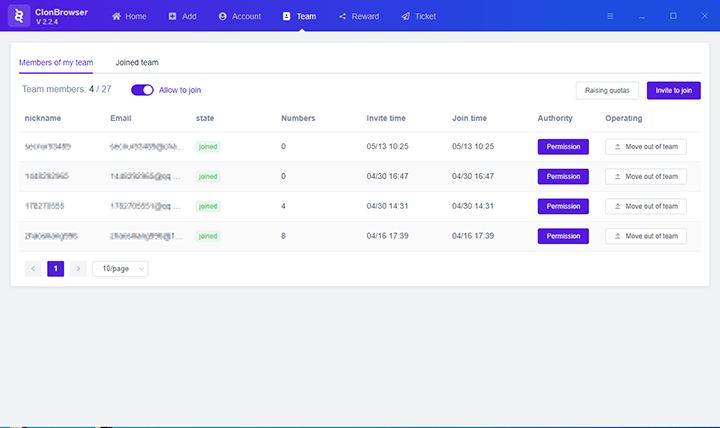 2. On the team page, you can see the members of your team, click the "Permission" button after a member, a permission assignment page pops up.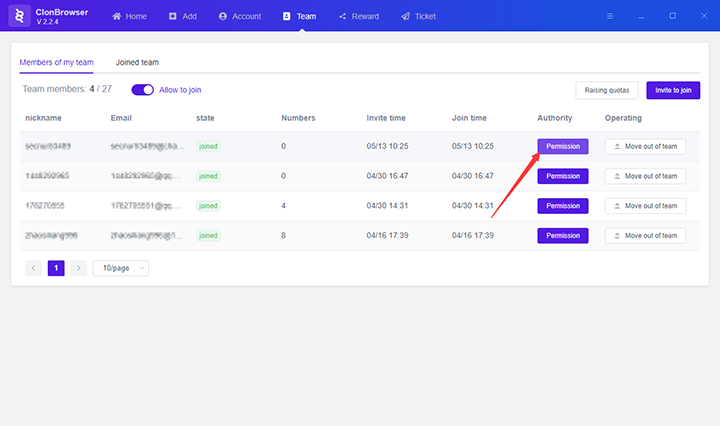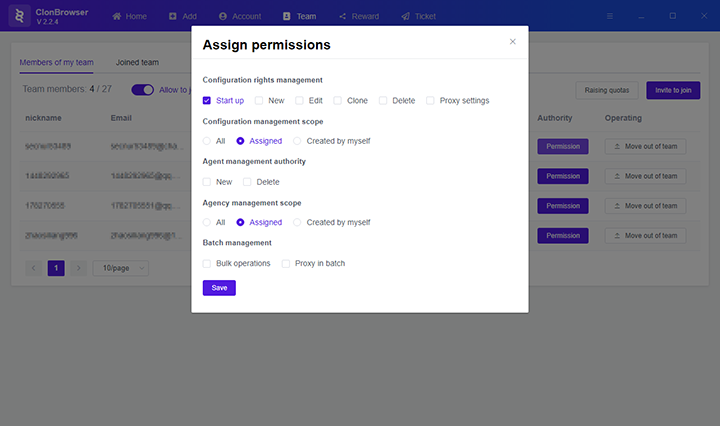 3. On the pop-up page, you can set the member's configuration authority management, configuration management scope, agent management authority, agent management scope, batch operation authority.
4. Click "save" on the permission assignment page to save the set permission.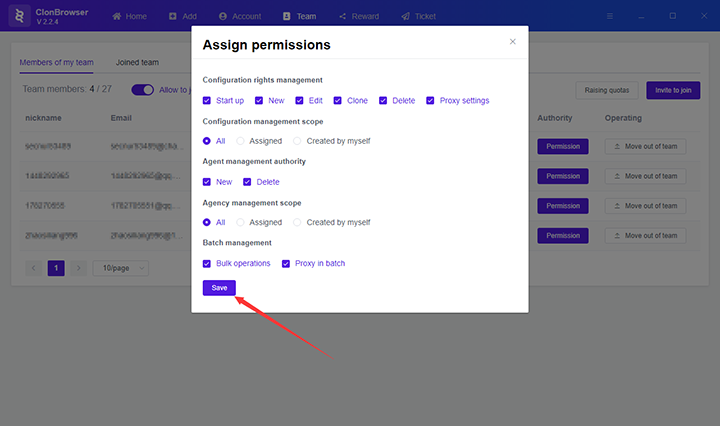 5. After saving the permissions, the member can have all the permissions assigned.