Switch To Your Own Team
If your account version is a team or an enterprise, you can follow the steps below to share the staff invitation and configuration.
Log in to the ClonBrowser client and click "**** Team" to switch to your own team.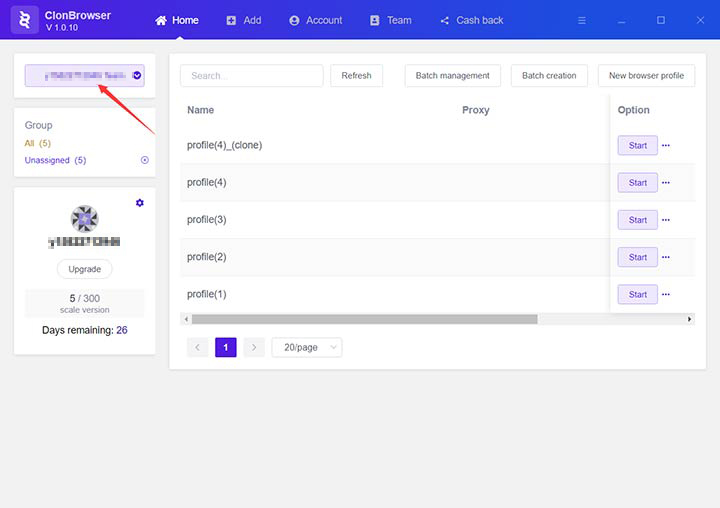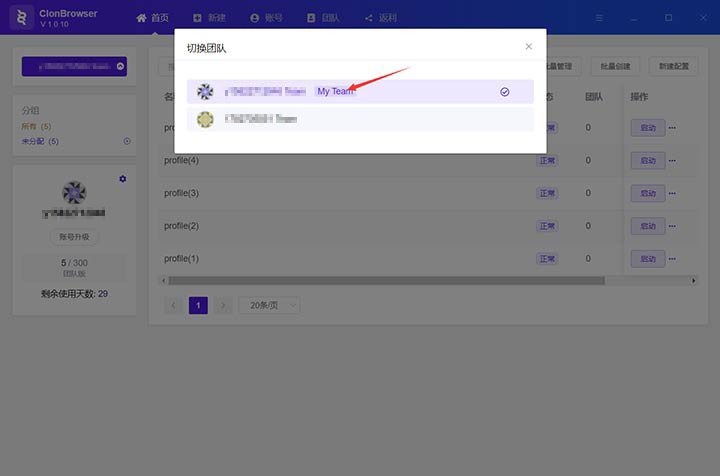 Upgrade to Accelerate, Start Now!
Let your account do more in a safe environment with ClonBrowser!
Download Now
升级加速,马上出发!
使用ClonBrowser,让账号在安全的环境中做更多的事情!
立即下载
升級加速,馬上出發!
使用ClonBrowser,讓賬號在安全的環境中做更多的事情!
立即下載,免費使用
ClonBrowser Invitation For Discount
My Team