Commit Configuration
Create a profile button, click "Create Profile" (Figure 1), it prompts the creation is successful (Figure 2).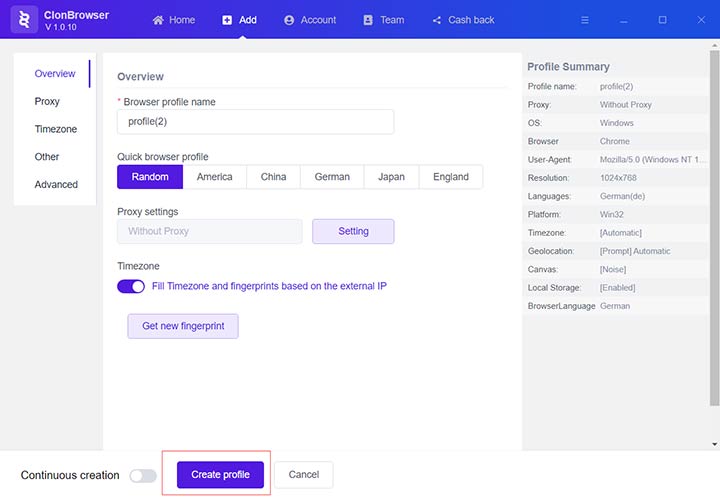 Figure1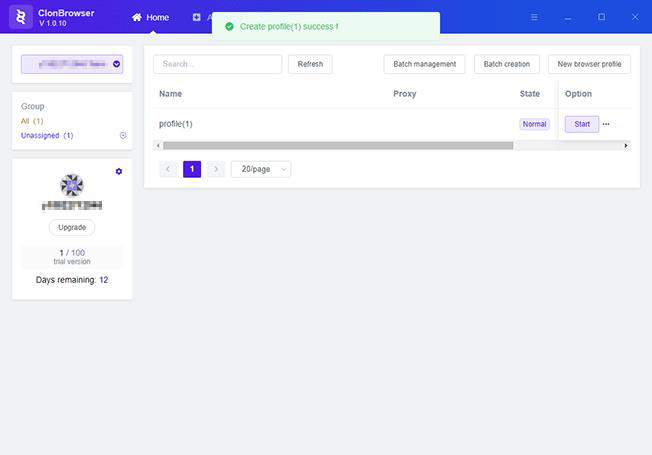 Figure 2
Ready To Get Started?
Don't waste another minute.Do more with ClonBrowser and start saving more time.
7-Day Free Trial
准备好开始了吗?
不再浪费一分钟。使用ClonBrowser做更多的事情,并开始节省更多的时间。
7 天免费试用
準備好開始了嗎?
不再浪費一分鐘。使用ClonBrowser做更多的事情,並開始節省更多的時間。
7 天免費試用
¿Estás listo para empezar?
No pierdas ni un minuto.Haga más con clonbrowser y comience a ahorrar más tiempo.
Prueba gratuita de 7 días
Added Successfully
Clon Browser Invitation For Discount